Statute of Limitations for Medical Malpractice: How to Protect Your Legal Rights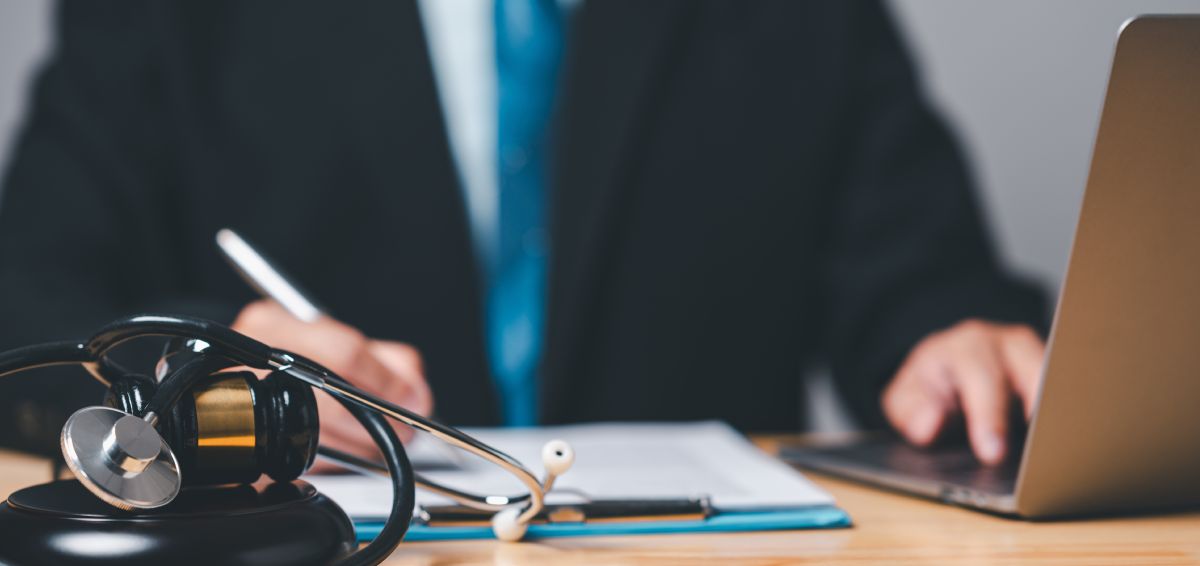 Knowing the statute of limitations is essential for medical malpractice cases. This statute of limitations can significantly affect your ability to pursue damages for injuries brought on by medical malpractice. In this blog post, we'll explore the nuances of the medical malpractice statute of limitations. 
Understanding Medical Malpractice Statute of Limitations
In Florida, you usually have two years from the date of the alleged malpractice incident to file a lawsuit in most medical malpractice matters. This legal deadline serves a number of purposes:
Encourages harmed parties to file a lawsuit as soon as possible.

Prevents healthcare practitioners from being perpetually exposed to legal risk.

Evidence preservation ensures that testimonies from witnesses, medical records, and evidence are all reasonably current and easily accessible.
While the exact duration can vary based on the circumstances of your case, it's essential to understand the following key points regarding the statute of limitations for medical malpractice lawsuits in Florida:
Discovery Rule

: Another provision of Florida law is the "discovery rule." If the medical malpractice damage or carelessness was not immediately apparent, this rule permits a longer statute of limitations. In these situations, you have two years from the original incident date but may be extended up to four years from the day you should have reasonably discovered the malpractice or harm.

Minors

: Different regulations apply if the victim of medical misconduct is a minor. Less than eight-year-old minors in Florida may have up to two (2) years after discovery of the injury up until the child reaches eight years old.

Statutory Exceptions:

A number of jurisdictions have passed legislation that amend or extend the statute of limitations in cases about specific categories of medical negligence, such as fraud, concealment, or the removal of foreign items from a patient's body.
Navigating the Legal Process: Filing a Medical Malpractice Claim
The process of bringing a medical malpractice claim can be complicated. The main steps involved are as follows:
Consult a Lawyer: Seek the advice of an experienced lawyer specializing in medical misconduct so that they can assess your case, look through your medical records, and decide whether you have a strong case.
Pre-Suit Notice of Intent: In the realm of medical malpractice cases in Florida, the concept of a "Notice of Intent" plays a significant role. Before proceeding with a lawsuit against a healthcare provider in the state, Florida law requires that you provide them with formal notice of your intent to sue. This notification typically includes a brief summary or synopsis of your claim along with a supporting affidavit executed by a qualified medical professional.
Filing the Complaint

: Your lawyer will prepare and submit a formal complaint, including the specifics of the medical malpractice case, the injuries sustained, and the damages demanded, to the relevant court.

Discovery

: During the discovery process, both parties exchange expert witnesses, medical records, and other relevant data. This stage is essential to constructing a compelling case.

Settlement and Negotiation

: To come to an agreement, your lawyer may hold talks with the legal representatives of the healthcare provider. Should a settlement be achieved, the matter might be settled without a trial.

Trial

: If a settlement cannot be reached, the matter is taken to trial when witnesses testify, evidence is given, and a judge or jury renders a verdict.
Why You Need a Skilled SS & W Law Medical Malpractice Attorney
Healthcare professionals and insurers fiercely defend themselves in complex, emotionally charged medical malpractice lawsuits involving catastrophic injury or death. This is why you require the expertise of Slinkman, Slinkman & Wynne, P.A. (SS & W Law) to handle your medical malpractice case. We have the experience, resources, and understanding of the local laws to give you the best chance of success. Contact us to schedule a consultation today.
Recent News
ssw962
2023-10-19T14:22:55+00:00
ssw9622023-10-19T14:22:55+00:00October 17, 2023|Comments Off on Why You Need Legal Representation for Product Liability Claims
ssw962
2023-10-19T14:20:41+00:00
ssw9622023-10-19T14:20:41+00:00October 10, 2023|Comments Off on When to Hire a Personal Injury Lawyer: A Comprehensive Guide
ssw962
2023-10-19T14:17:27+00:00
ssw9622023-10-19T14:17:27+00:00October 3, 2023|Comments Off on Statute of Limitations for Medical Malpractice: How to Protect Your Legal Rights